Bouldering in Alcañiz, Spain
Alcañiz is a town in "The Ebro Valley" between Barcelona and Madrid, and 2,5h drive from Albarracín. Around the town there's a sea of boulders with great quality sandstone with gray and orange colors. Alcañiz offers all kinds of styles including roofs, overhangs, crimpers, slopers, jugs, cracks and more. There are problems for all levels, and especially the quantity from 6B's to 7B's stands out. The first problems were established 12 years ago by locals and a French climber Philippe. Since then multiple people have been opening new lines and the development has speeded up especially during the past years. The expansion still continues and there are already thousands of problems and more waiting to be opened. Most of the climbing areas are concentrated in two zones but some are further away. Overall Alcañiz is still a calm area compared to Albarracín and especially the smaller sectors are often quiet. The weather in Alcañiz is Mediterranean with some continental features. It doesn't rain much even during the rainiest seasons autumn and spring. In winter the temperatures usually vary between 0 degrees at night and +12 degrees during the day. In general the weather is normally very sunny with occasional wind and fog but hardly ever snow. When it comes to practicalities, the city of Alcañiz has all the services that a climber needs including big grocery stores, petrol stations and hotels. There's also a local crashpad rental Anfibios Climbing. Alcañiz is also suitable for families as the services are near by and the boulder area is good to go with kids. These topos are constantly getting more information and updates, and they are the most comprehensive topos of Alcañiz there is! The topos are made and maintained by the local climbing club Montaña Montañeros del Bajo Aragón and Mikael Uponen who's one of the active developers of the area. Using these topos supports the local climbing club with their great development work.
Alcañiz topos
2985 routes in 36 crags
---
Photos
110 photos shared by 18 climbers
---
---
Travel info
Best season
From November to March. In some sectors it can also be possible to climb during October and April.
How to get there?
Flying to Barcelona (3h drive), Madrid (4h) or Zaragoza (1h) and renting a car.
Where to sleep?
City of Alcañiz offers accommodation options from hotels, hostels, apartments, rural houses to camping.
Other activites
Visiting the old town and castle. Cycling, hiking and also sport climbing in the area.
---
Get Alcañiz climbing guide to your smartphone
The most detailed climbing guide from Alcañiz starting at €2.91 / month.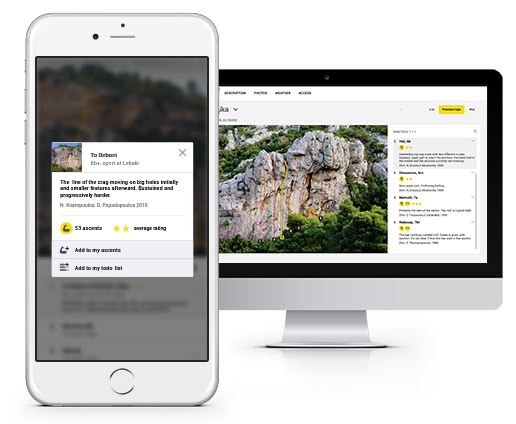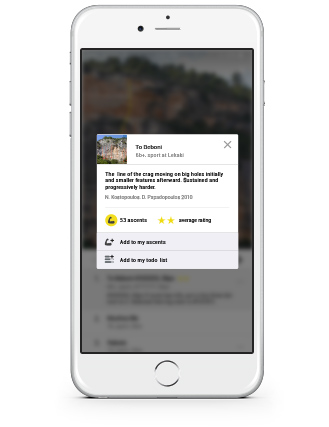 2985 climbing routes with high-quality topo images and detailed descriptions from Alcañiz
The subscription also includes access to other 3389

Premium

crags around the world
Find crags and boulders with ease using in-app GPS
Use topos even when there's no Internet connection