Sport climbing, Trad climbing and Bouldering in Cape Town and Western Cape
Western Cape, and it's climbing is spread over a vast area. From the wild Groot Rivier and Old Forest Crags near Plettenberg Bay, right the way across the province to the world-famous walls and boulders of Rocklands in the Cederberg. The journey between the two spans some 600 kilometres and takes about eight hours by road. Between these two areas lies a wealth of the most awesome climbing one could wish to find. In the Cape Peninsula alone, we are spoilt by having five-star cragging a mere stone's throw away from the bustling heart of the Mother City. An hour's drive from Cape Town will take you to more scenic crags like the beautiful granite domes of Paarl, the lonely and atmospheric Hellfire Crags dwarfed by the huge Du Toit's Peak massif, and the quartzitic crags perched on a ridge above the seaside village of Kleinmond. Two hours from Cape Town is the town of Montagu. Climbing was discovered here a few decades ago and since then this little Breede River Valley town has grown to become the undisputed epicentre of sport climbing in the Western Cape, and one of the most popular destinations in the country. Montagu alone could keep most climbers busy for half a lifetime. A few hours further up the road, you will discover SA's only limestone crag at Oudtshoorn – a beautiful, steep, scooped amphitheatre dripping with tufas. Here you will find some of the country's hardest routes. If this isn't enough, the Cederberg Mountains are located a mere two to three hours' drive up the west coast from Cape Town. To many, the Cederberg needs no introduction, but for the few who have never experienced the magic of this unique mountain kingdom, suffice to say that the Cederberg is one of those special places that takes a hold of your soul and never lets go. Besides some of the best trad climbing on the planet on remote red sandstone walls situated high in the range, the Cederberg is also considered to be one of the top bouldering destinations in the world. You will also find an array of world-class sport climbing crags in this area. There is no question that the Western Cape is a climber's paradise that can be rivaled by few places on Earth, so pack your sack and head out to sample some of the best climbing to be had. Topos and text by local author Tony Lourens
Cape Town topos
1765 routes in 41 crags
---
Photos
136 photos shared by 16 climbers
---
Travel info
Best season
Year-round. mid December to mid March might be hot.
How to get there?
Fly to Cape Town, rent a car.
Where to sleep?
Hotels, guesthouses and airBnB
Other activites
Too many to name
---
Get Cape Town climbing guide to your smartphone
The most detailed climbing guide from Cape Town starting at €2.91 / month.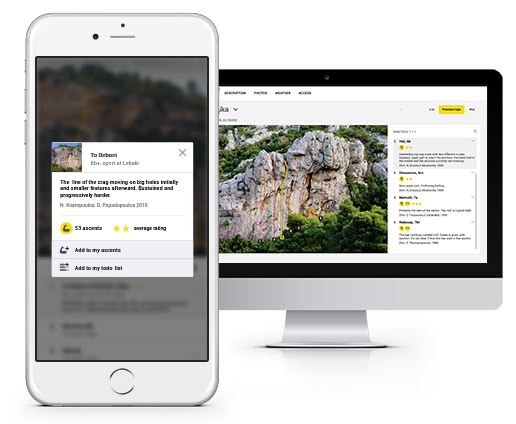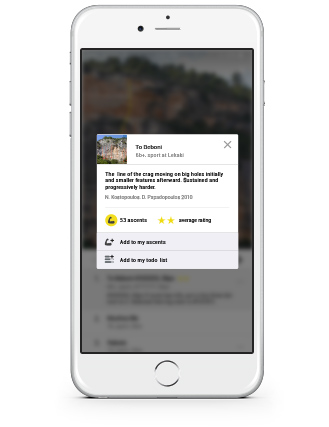 1741 climbing routes with high-quality topo images and detailed descriptions from Cape Town
The subscription also includes access to other 3396

Premium

crags around the world
Find crags and boulders with ease using in-app GPS
Use topos even when there's no Internet connection