Sport Climbing in Céüse
Described as one of the best sport climbing crags in the world, Céüse in southern France belongs among the "must visit" places. Even though it is often considered as a place for hard grades (350+ routes from 7a up), Céüse offers 300+ routes between 5+ to 6c. The rock type is pocketed limestone of excellent quality. Because of the high altitude at around 2000m the best time to visit is from late spring to autumn. As the different parts of the crag are facing to different directions, it's possible to choose sun or shade almost at any time of the day. Most of the climbs are long single pitch routes so good stamina will be beneficial not only for the routes but also for the approach! One shouldn't be too intimidated about it though, you will be rewarded with amazing routes and views when reaching the top. Céüse Premium topos are done by Laurent Girousse, an UIAA mountain guide and the author of the topo Céüse - Grimper dans les Hautes-Alpes.
Céüse topos
825 routes in 1 crag
---
Photos
17 photos shared by 10 climbers
---
---
Travel info
Best season
Late spring to autumn.
How to get there?
Flying to for Nice / Marseille / Lyon / Geneva and renting a car. If staying at the camping, car not needed in Céüse.
Where to sleep?
Campsite at the base of the cliff and many gites and hotels close by.
Other activites
Hiking, mountain biking and beautiful villages in the neighbourhood.
---
Get Céüse climbing guide to your smartphone
The most detailed climbing guide from Céüse starting at €2.91 / month.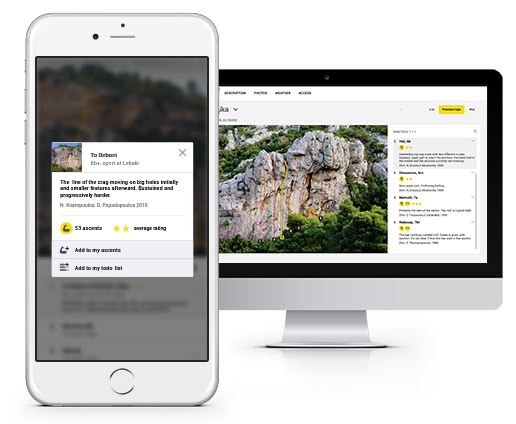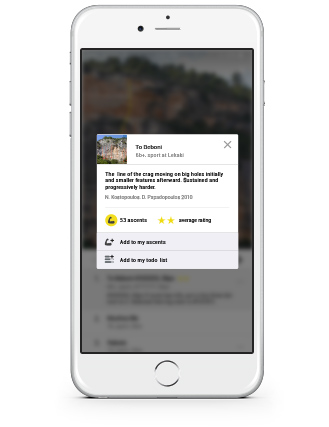 825 climbing routes with high-quality topo images and detailed descriptions from Céüse
The subscription also includes access to other 3430

Premium

crags around the world
Find crags and boulders with ease using in-app GPS
Use topos even when there's no Internet connection