Bouldering in Cresciano, Switzerland
Cresciano in Switzerland is one of the well known bouldering areas in the world. The area became famous especially after Fred Nicole opened Dreamtime in the beginning of 2000, which was the world's first 8C (later downgraded to 8B+). Since then, the area has attracted more and more climbers all over the world. [Note: due to the big size of the Cresciano topos, we advise you to download them for offline use in the app while on a good WiFi connection. The approximate download-time is 2min.] Nowadays Cresciano offers a great amount of boulders with versatile styles serving the needs of both beginners and very advanced boulderers. The bouldering area is located on the mountain hill overlooking the Cresciano village. The amazing green forest is filled with boulders and with some walking, all the sectors can be reached from the same parking. It's also rather easy to navigate in the area as all the boulders are situated over a long stretch of the mountain side and there's a path connecting all the sectors together. The rock quality is excellent grey granite and the routes offer especially crimps, slopers and incuts. The area has a lot of roofs and overhangs, but also vertical climbing and some slabs. There's also quite some highballs in the area, and as some of the landings might be a bit tricky it's nice to have few crash pads if possible. If you happen to be with only one crashpad you can find suitable problems especially from the boulders in the mid-area. It's possible the climb in Cresciano year round and if you're looking for the very best friction, winter might be your choice. Even though it gets warm in the summer, it works to climb there if you're not looking to push for your very max on high grades. The best time is in spring and autumn, where the conditions are something in between. When it comes to rain, Cresciano tends to stay rather dry. Cresciano works for families too, but part of the area works better than others. Especially the mid-part of the area is good with bigger paths and more flat ground. As always, please respect the nature and locals living close to the climbing area: no littering, stay on the marked paths when possible, no open fire and brush away tickmarks after the session!
Cresciano topos
1573 routes in 5 crags
---
Photos
50 photos shared by 12 climbers
---
Travel info
Best season
Spring and autumn. Choose winter if you're hunting for the very best friction!
How to get there?
Easily reachable with car. Closest big airports in Milan, Bern and Zurich (2-3h driving).
Where to sleep?
Hotels, AirBnB's and campsites in the area.
Other activites
Hiking, MTB, canyoning, visiting Locarno and the Lago Maggiore.
---
Get Cresciano climbing guide to your smartphone
The most detailed climbing guide from Cresciano starting at €2.91 / month.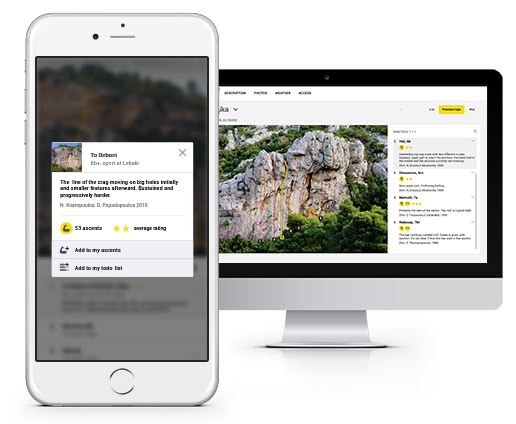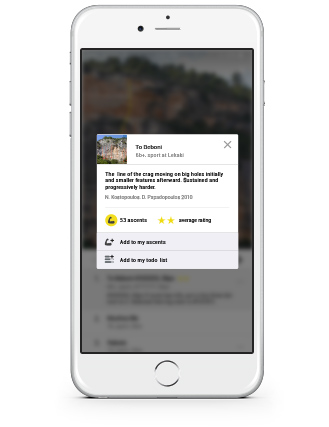 1365 climbing routes with high-quality topo images and detailed descriptions from Cresciano
The subscription also includes access to other 3433

Premium

crags around the world
Find crags and boulders with ease using in-app GPS
Use topos even when there's no Internet connection