Bouldering in Val Daone, Italy
The valley of Daone is well known among the climbers as the best boulder area in the north of Italy. The scenery is beautiful: the small rivers coming from Adamello glaciers have carved out this narrow valley and nature has remained untouched. You will adventure into pine forests, small lakes, creeks and waterfalls and maybe bump into some wild animals as deers and squirrels. During Winter, the many torrents turn into beautiful ice-falls, which are highly frequented by those who practice ice climbing. During Summer and the mid-seasons, the valley becomes the kingdom of boulderers. A massive amount of boulders is scattered along the valley, that extends from the small village of Daone, runs along the artificial lakes of Boazzo and Bissina and ends in the so called Val di Fumo. The area is often cold thanks to its altitude of over 1000 meters and north exposure. This means that generally the climbing season starts in March when the snow melts. 🧗‍♂️🧗‍♀️ Boulders feature an excellent quality granite, that gives a good friction in almost all conditions. Slabs, overhangs, aretes, traverses, high-balls, crimps, slopers, cracks… The number of possibilities is just crazy, thanks to the stunning amount of problems that exceeds a thousand! The difficulty range is wide and satisfies both top climber and first-timers. Everyone can have plenty of fun here, just look at the topos and find the most suitable sector for you. ☀️ The best period to climb in Daone goes from March to October. The valley is a good refuge from the heat of the surrounding valleys also during Summer. For this reason the main sectors are really popular, but do not worry, you can find also peaceful and quiet ones. Even rope lovers will find Daone interesting. There are small sport routes sectors and many multi-pitch routes that will allow to admire the beauty of the valley from above. 🏠 👶 Camping in Daone is not allowed but you still have plenty of options. There are some holiday homes in the valley or you can find many solutions a few km away. If you do not bother to drive a couple of hours, you can easily find a nice accommodation in Arco, Tione or in the Ledro valley. If you're traveling with kids, this is an excellent place for them too. Boulder areas have generally an easy and short approach, nice flat meadows and allow picnics. For rest days there's plenty of options. Explore the near Val di Fumo, travel to Arco, visit the beautiful Ledro valley, go running or mountain biking. Do you like swimming? Daone lakes are really cold, but you can easily reach Idro and Ledro lakes by driving for about half an hour. There are endless possibilities for anyone who loves being outdoor. 💪 27 Crags premium topos are constantly updated by Nicola Trenti and Luca Onorevoli, local climbers who spend many days exploring the valley. The boulder problems reported in the topo were cleaned and climbed by climbers coming from all over the world, but Daone still has a lot of potential. Please do not hesitate to use the app and suggest us your new ascents! Please respect the rock and the nature. Help us to keep this dreamland clean!
Val Daone topos
1755 routes in 9 crags
---
Photos
95 photos shared by 9 climbers
---
Travel info
Best season
Best season is from March to October
How to get there?
Driving or flying to e.g. Venice, Milan and renting a car.
Where to sleep?
Holiday homes in the valley and many solutions a few km away.
Other activites
Explore the near Val di Fumo, travel to Arco, visit the beautiful Ledro valley, go running, MTB...
---
Get Val Daone climbing guide to your smartphone
The most detailed climbing guide from Val Daone starting at €2.91 / month.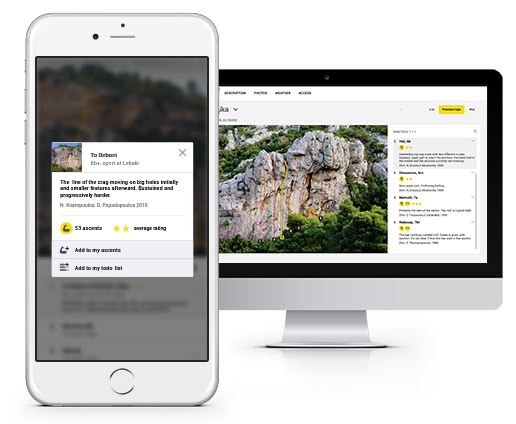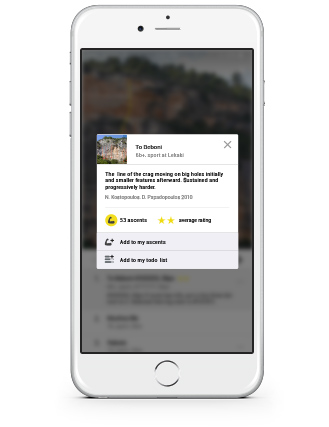 1338 climbing routes with high-quality topo images and detailed descriptions from Val Daone
The subscription also includes access to other 3429

Premium

crags around the world
Find crags and boulders with ease using in-app GPS
Use topos even when there's no Internet connection