Rock Climbing in Finale Ligure, Italy
Finale Ligure, located on the picturesque Mediterranean Sea, is renowned for its stunning coastal beauty. However, it also holds the title of an ideal destination for climbing enthusiasts, offering a diverse array of landscapes and environments that range from the sea to the woods, and from the hills to the lush caves. Climbing is highly appreciated in this region, thanks to its unique rock formations and the variety of styles and difficulty levels it provides. With a wide range of grades available, from beginner-friendly crags to challenging pitches graded up to 8c+, climbers of all levels can find suitable routes. The limestone rock offers an array of features, including tufas, holes, and other holds, resulting in captivating routes with beautifully crafted movements. Besides sport climbing, there's also the recently rediscovered area or Ghisallo. This place is about 10km from Finale Ligure, and it offers three different types of rock and a potential for 800+ boulders. The crags are easily accessible, with short approaches even close to the village, such as Paretina di Finalborgo, as well as longer ones that allow for a deeper connection with the natural surroundings. Finale is a family-friendly destination where climbing can be experienced even within the village itself. Climbing shops in the area carry a variety of renowned brands, catering to both climbers and those seeking a leisurely shopping experience alongside their sporting activities. In addition to climbing, Finale offers a versatile range of activities to suit everyone's preferences. Visitors can explore the charming towns nearby, enjoy a relaxing day on the beach, or engage in other sports such as mountain biking (even in winter) or canoeing (during the summer). Accommodation options in Finale Ligure are plentiful and cater to different preferences. From campsites to hotels and charming B&Bs, visitors can choose to stay in the hills or by the seaside, ensuring a comfortable and enjoyable experience.
Finale Ligure topos
3841 routes in 21 crags
---
Photos
187 photos shared by 22 climbers
---
Travel info
Best season
March to June and September to October
How to get there?
Finale Ligure is 1h drive from Genoa and 2h drive from Nice
Where to sleep?
Plenty of different options: campsites, B&B's, hotels...
Other activites
Besides climbing, mountain biking is a very popular sport in the area too!
---
Get Finale Ligure climbing guide to your smartphone
The most detailed climbing guide from Finale Ligure starting at €2.91 / month.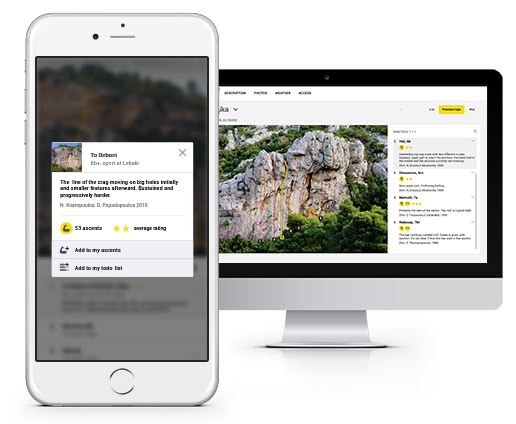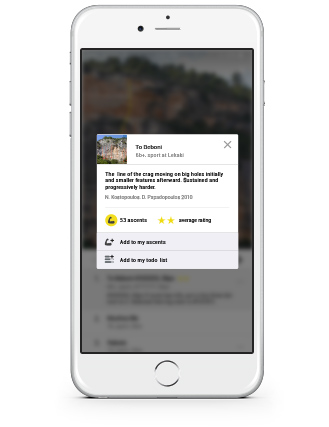 3747 climbing routes with high-quality topo images and detailed descriptions from Finale Ligure
The subscription also includes access to other 3411

Premium

crags around the world
Find crags and boulders with ease using in-app GPS
Use topos even when there's no Internet connection