Deep Water Solo (DWS) climbing in Mallorca
Mallorca is world-renowned for its deep water solo (DWS) climbing, and it offers an amazing and thrilling experience for climbers of different levels. 🧗 In practice, DWS means climbing above water without extra protection. So be prepared to get wet! Rock type in Mallorca is limestone and the climbing is generally powerful and steep. You can't do slabs in DWS because you could hit the cliff before the water. Grades are generally soft due to the mental aspect of climbing over the water. But it makes sense, it can be quite dangerous and you don't want to fall with no control. To enjoy the DWS in Mallorca, you don't need a particularly high level in climbing and there are a lot of really nice climbs in the 6th grade. But it can be quite impressive to climb over the water, so be ready for an intense experience. Unfortunately the crags are not ideal with small kids unless one of the parents can stay at the beach with them. In general you stay on top or bottom of the cliff and you regularly need to traverse/climb to access the base of the cliff. 🏖 When it comes to the scenery, Mallorca is quite a paradise. You have stunning beaches around and it's a perfect place to combine a holiday and some serious climbing. Close to the crags you have a really nice sunset everyday and a cool restaurant/bar with a seaview. ✈️ There's a plane to Palma and it offers the fastest way to the island. But there are also a lot of ferry options from Spain or France. You'll need a car to get to the crags, so ferry is in general a good option as you can arrive with your own car. But if you travel a bit off the main tourism season a rental car can be cheap. It's also possible to sail, obviously! 🚴 Besides DWS, Mallorca offers a lot of other outdoor sport activities. The North of the island is full of mountains which are great for sport climbing, hikes and biking. On top, there's all the water sport activities and a lot of parties. ☀️ The best period to visit Mallorca for DWS is September and October. Then the water is still comfortably warm and the cliffs are usually dry. Summers are very warm for climbing but it's still possible to try of course. During winter and early spring the water is cold making DWS less nice. As for all the climbing, you want the cliff to be dry. But as there's waves splashing to the rock making it moist, sometimes the sun doesn't dry the rock enough during the day if it's too high. So it's good to know that sometimes climbing doesn't work if the crag is not getting enough sun. 🏡 As the DWS crags are located in the south, it's easiest to stay in the same part of the island. You can normally find a lot of nice accommodation options with reasonable prices in Cala D'Or. But basically anywhere in the south east coast works!
Mallorca topos
781 routes in 20 crags
---
Photos
125 photos shared by 25 climbers
---
Travel info
Best season
September-October
How to get there?
Flight to Palma or taking a ferry from Spain or France
Where to sleep?
South of the island is the most convenient for DWS!
Other activites
Hiking, sport climbing, cycling
---
Get Mallorca climbing guide to your smartphone
The most detailed climbing guide from Mallorca starting at €2.91 / month.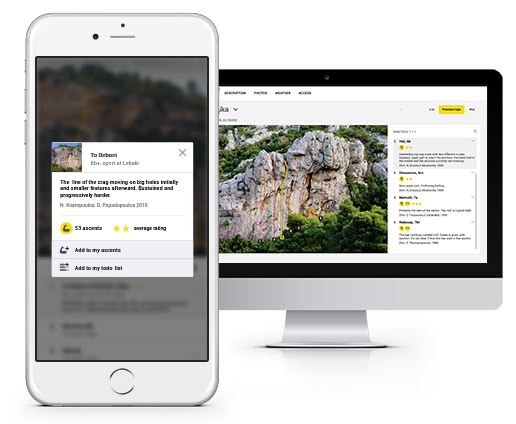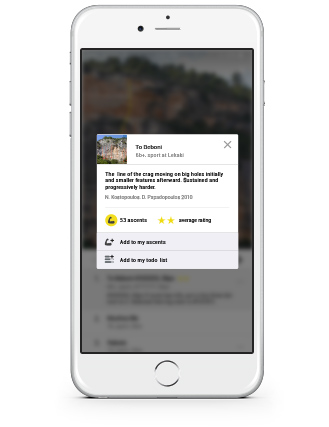 781 climbing routes with high-quality topo images and detailed descriptions from Mallorca
The subscription also includes access to other 3405

Premium

crags around the world
Find crags and boulders with ease using in-app GPS
Use topos even when there's no Internet connection