Climbing Guidebook of Montenegro
Montenegro is one of the beautiful Balkan countries with spectacular mountains, medieval villages and pretty beaches along its Adriatic coastline. The country has a huge potential for all types of climbing and it's getting more popular each year. Montenegro is an excellent destination for climbers who are looking to explore something new, appreciate easy logistics and like tufa climbing. When considering its climate, relatively low prices, easy access to crags, still unrevealed potential of routes and other activities besides climbing, Montenegro is a truly attractive country for a climbing trip. The easy approaches makes it also a good destination for families! The rock is good quality limestone and even though tufas are the most prominent structure, it is possible to find a good variety of styles including slabs, vertical walls, caves, overhang and others. In addition to sport climbing Montenegro also offers bouldering, multi pitch, trad and DWS. You can find more information about each sector from the links below and all the topos of the existing crags in Montenegro will be soon added. In addition these topos will stay up to date with the new routes and sectors! The best season for climbing in the area are spring and fall. In the summer, if the humidity is not too high, it is possible climb in the shade. During the winter months, due to the increasing number of rainy days and high potential for seepage from tufas, it's hard to find dry routes. When it comes to culture, the cuisine of Montenegro is very rich and you can easily find a variety of dishes in local places. During the summer months, the cities alongside the Adriatic coastal line are always alive and offer a diverse social life. The cities located on north, east and west parts of the country like capital city Podgorica, Cetinje, Kolasin, Zabljak offer peaceful city life with different opportunities from movie theatres and recreational activities to hiking opportunities on the spectacular mountains of Montenegro. These topos are made by a passionate local climber and developer Ersin Baş with the support of Srdjan Lecic, Valentin Sattek, Joshua Cook, Jack Clarkson, Klemen Becan and Anja Becan. Besides the topo's displayed on this page, have a look at Skaljari, which is a great crag in the 7a-8b range. The crag and it's community topo's are mainly developed by Joshua Cook .
Montenegro topos
538 routes in 9 crags
---
Photos
77 photos shared by 16 climbers
---
---
Travel info
Best season
Spring and fall.
How to get there?
Flying to the capital Podgorica or Tivat, driving or taking a ferry from Italy.
Where to sleep?
Best cities to stay during a climbing trip are Bar, Budva, Kotor and Podgorica.
Other activites
Hiking, rafting, cultural tours, wind surfing, canyoning, biking, paragliding and much more!
---
Get Montenegro climbing guide to your smartphone
The most detailed climbing guide from Montenegro starting at €2.91 / month.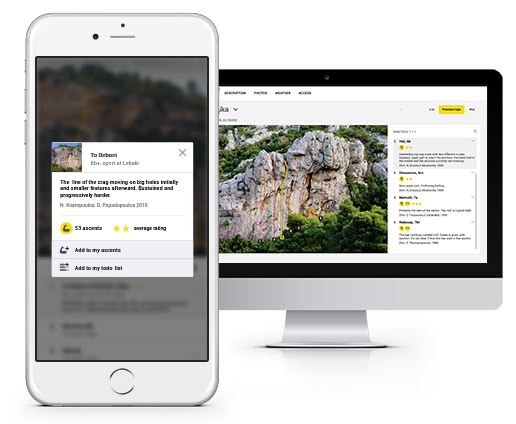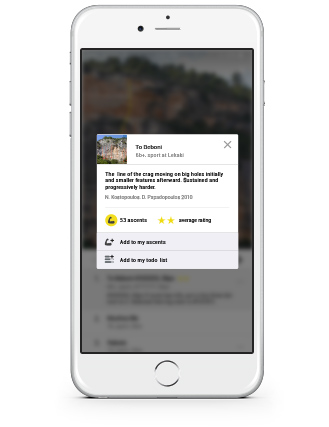 538 climbing routes with high-quality topo images and detailed descriptions from Montenegro
The subscription also includes access to other 3427

Premium

crags around the world
Find crags and boulders with ease using in-app GPS
Use topos even when there's no Internet connection