Sport Climbing in Montsant
Even though Montsant is situated only 30min drive from Siurana the style and rock is something totally different. Instead of limestone Montsant offers a long line of conglomerate cliffs which are easy to spot while driving in the area. The cliffs offer long endurance problems featuring pockets and pebbles and also some short and powerful lines too. As the cliffs are facing mainly south it's best to visit Montsant from Autumn to Spring. During summer early mornings or late afternoon can also work. Approaches are rather steep and take generally around 20-40min and you can find the parking locations and GPS trails from the crag pages. No more getting lost while navigating to the routes! Please note that it's forbidden to climb at some crags during 1.1-15.7 due to bird nesting. Details can be found from the crag pages. Topos of Siurana & Montsant are done by Toni Arbones, who was one of the first climbers discovering Siurana in the 90's and since then he has been relentlessly bolting new routes for all of us to enjoy.
Montsant topos
536 routes in 10 crags
---
Photos
13 photos shared by 4 climbers
---
Travel info
Best season
From Autumn to Spring. Summer can work also during early mornings or late afternoons.
How to get there?
Approximately 2h drive from Barcelona airport. Car needed for moving around.
Where to sleep?
Camping Siurana, AirBnb apartments in Cornudella de Montsant and hotel in Siurana.
Other activites
Visiting Siurana or Margalef. Hiking.
---
Get Montsant climbing guide to your smartphone
The most detailed climbing guide from Montsant starting at €2.91 / month.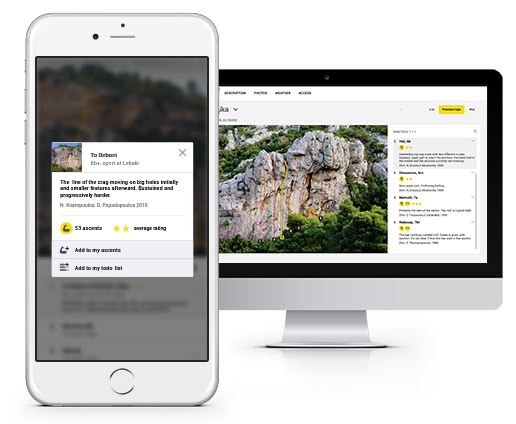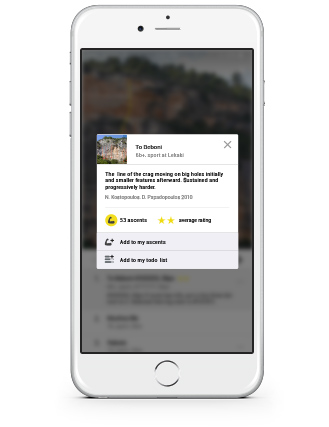 499 climbing routes with high-quality topo images and detailed descriptions from Montsant
The subscription also includes access to other 3427

Premium

crags around the world
Find crags and boulders with ease using in-app GPS
Use topos even when there's no Internet connection