Sport Climbing in Split, Croatia
Croatia is a beautiful country known for its rocky terrain and long coastline. Besides beaches and culture, Croatia offers amazing sport climbing which has remained rather unknown among the big public - something that's going to change in the near future! Croatia is a perfect climbing destination for sport climbing and tufa-lovers who appreciate the presence of the sea, easy logistics, great food and affordable traveling. The climbing sectors are scattered all over the country and the styles range from sport climbing and multi-pitch to bouldering and DWS (deep water solo). Sport climbing is well represented around Split and within 30min drive from city there's approximately 800 routes waiting to be climbed! Besides Split area, all the climbing topos of Croatia are covered in 27 Crags! The rock type is excellent quality limestone where tufas and fingery routes are well presented. Routes are versatile and you'll find both long endurance tufa-routes together with short bouldery ones. Thanks to the tourism there's plenty of accommodations to choose from and location wise the best option is to stay anywhere between Split and Omis. Most of the sectors are family friendly with easy approaches. You'll find more details of all the sectors from the individual crag pages. Besides climbing Split has a great variety of other sports and culture to explore. During a rest day there's plenty of options to choose from, including rafting, diving, hiking, sightseeing and more. These topos are made by passionate climbers including Ivan Kuvačić, Dani Piccini, Jernej Kruder and Klemen Bečan who've been bolting and developing the area.
Split topos
2042 routes in 35 crags
---
Photos
264 photos shared by 23 climbers
---
---
Travel info
Best season
Climbing is possible all year round but December and January are the coldest months. Only 40 rainy days a year!
How to get there?
Flying to Split and driving 10-30min depending of the sector.
Where to sleep?
Hotels and apartments between Split and Omiš are the best option location wise.
Other activites
Rafting, canyoning, zip-line, boat tours, diving, hiking...
---
Get Split climbing guide to your smartphone
The most detailed climbing guide from Split starting at €2.91 / month.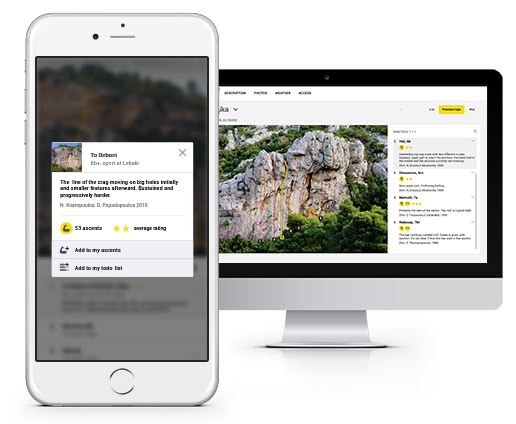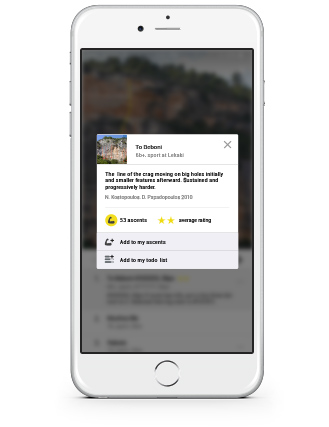 2042 climbing routes with high-quality topo images and detailed descriptions from Split
The subscription also includes access to other 3283

Premium

crags around the world
Find crags and boulders with ease using in-app GPS
Use topos even when there's no Internet connection