Bouldering in Targassone, France
Targasonne is a world-renowned boulder field and is considered one of the best bouldering areas in Southern Europe. It is located near Puigcerdà in the Catalan Pyrenees. The sharp granite of Targasonne provides a climbing experience for climbers of all skill levels, from lowballs for children to highballs with world-class lines. The main attraction is the physical moves over sharp crimps and slopers. The boulders are scattered throughout the hills on both sides of the road, providing an easy and family-friendly approach with stunning views of the mountains. The area is also renowned for its ski slopes and stunning summits, which rise to over 3,000 meters. Due to its south-facing orientation, Targasonne enjoys plenty of sunshine, making spring and autumn the best seasons for climbing. The winter season offers harsh conditions but excellent friction. While climbing, it's important to remember the following rules: - Do not block the road while parking; use designated parking areas. - Do not walk too close to houses or cross any fields; stick to the paths. - Clean up trash and tick marks to keep the area clean and beautiful.
Targassone topos
1257 routes in 1 crag
---
Photos
16 photos shared by 8 climbers
---
Travel info
Best season
Spring and Autumn, excellent friction during winter
How to get there?
Targassone is about 2h drive from Barcelona
Where to sleep?
The best place to spend your days in Targasonne is the camping of La Griole
Other activites
Hiking, MTB, paragliding, skiing in winter.
---
Get Targassone climbing guide to your smartphone
The most detailed climbing guide from Targassone starting at €2.91 / month.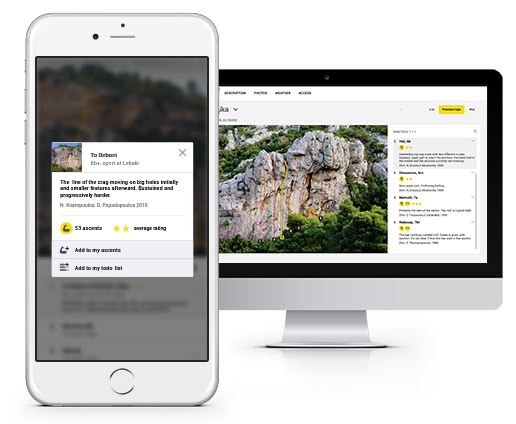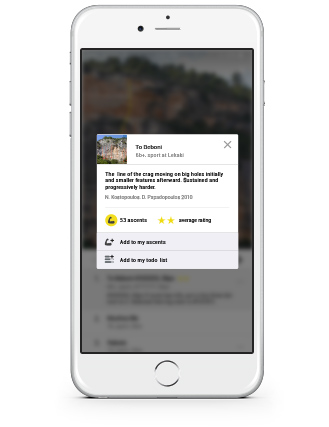 1257 climbing routes with high-quality topo images and detailed descriptions from Targassone
The subscription also includes access to other 3430

Premium

crags around the world
Find crags and boulders with ease using in-app GPS
Use topos even when there's no Internet connection