Climbing in Åland, Finland
Åland (Ahvenanmaa in Finnish) islands are a gorgeous destination on the Baltic Sea in between of Finland and Sweden. Åland provide world-class bouldering, a little of rope climbing, and tons of activities for the rest days. Crags provide spectacular views over the ocean and the rough island nature. The Åland islands have three large boulder areas which could be called the classics: Djupviksgrottorna, Fågelberget, and Kasviken. Djupviksgrottorna, or Grottan in short, has big roofs, plenty of jugs and style in general is very similar to indoor routes. The rock is red granite which gets a beautiful glowing colour during sunset. The place provides fun and challenging routes for everyone from first timers to very experienced climbers. Fågelberget is a seaside cliff with a stunning view. It takes about an hour to hike there, but it's definitely worth it. In general, the routes are more spread out than in other two main areas. The rock quality is smooth. There are not that many routes for beginners, but the area has great quality routes from 5+/6A onwards up to 8B+. Kasviken is a forestry area providing a large concentration of hard routes. It has the shortest access and during summer it usually stays cooler than other two crags. These three, which are covered as Premium topos, will keep you busy for a long time, but there's also several medium-sized and smaller crags which can be found from as community topos. The season in Åland is often a bit longer compared to the mainland of Finland as it tends to stay warmer and drier. The best and driest period is spring (March-May) but you can often climb all the way until October if you don't mind the warmer temperatures during summer and the bigger chance for rain in the autumn. You can travel to Åland islands either by boat or plane. It is quite cheap to bring your own car by boat and it's recommended as it will make your life a lot easier because the public transportation is not very good in the island. You can take a direct ferry to Åland's capital Mariehamn either from Helsinki, Turku, or Stockholm. There are several companies and campgrounds providing rental cabins and places for a tent. The shops and restaurants are easy to visit by car, but otherwise the distances are quite long. Please be aware of ticks while in Åland. The season starts around April May and lasts till the first night frosts. A large share of ticks carry diseases in the Åland, but daily tick checks should keep you safe. While at rocks, remember following: · Don't block road while parking · Don't walk too close to houses or fields · Clean trashes and tick marks
Åland topos
1211 routes in 10 crags
---
Photos
169 photos shared by 61 climbers
---
Travel info
Best season
March to October depending from your preferences.
How to get there?
By boat from Helsinki, Turku or Stockholm or by plane.
Where to sleep?
Plenty of cabins to rent and campsites to stay at.
Other activites
Biking, hiking, swimming in the sea, picking berries...
---
Get Åland climbing guide to your smartphone
The most detailed climbing guide from Åland starting at €2.91 / month.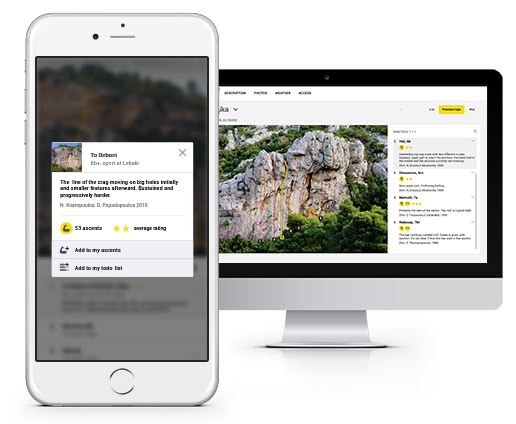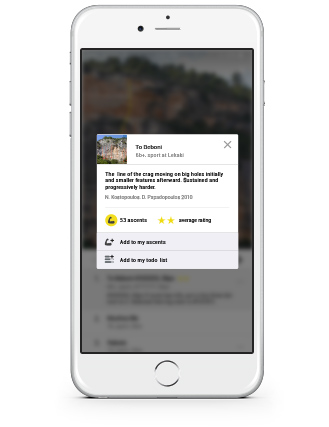 1211 climbing routes with high-quality topo images and detailed descriptions from Åland
The subscription also includes access to other 3421

Premium

crags around the world
Find crags and boulders with ease using in-app GPS
Use topos even when there's no Internet connection